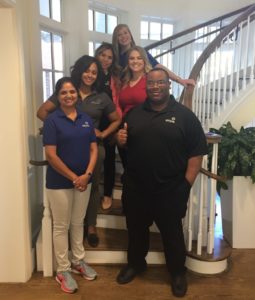 The Reinhart House provides lodging for families of patients in the hospital for an extended period. Throughout their stay, various volunteers offer to come and cook a meal for the families to help ease some of their stress.
Astyra has volunteered every year for the Reinhart House since 2014! Prior to this, our last visit was in
August 2018
. This time, the Astyra volunteer group decided to have a Build-Your-Own breakfast sandwich bar complete with various breads, meats and toppings.
This was Ashley and Shaila's first time ever participating in a group volunteer experience with Astyra. Both ladies offered to help with everything including baking bacon, slicing avocados and washing dishes.
Ashley said she is excited for our next volunteering event!