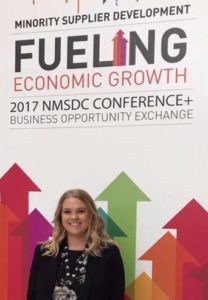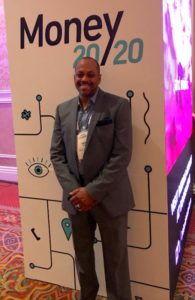 Astyra was selected by Dominion Energy to attend the Energizing Powerful Connections; 14th Annual Utility Industry Supplier Diversity Event in Atlanta. Director of Fulfillment, Lee Rattigan and Account Manager, Brenna Caton participated in Case Study Panels and Power Pitches related to the Utility/Energy industry.
Lee was invited to participate in a panel revolving around Emergency Response.
Lee and Brenna also attended the NMSDC Conference in Detroit, MI where they had the opportunity to network with companies as a diverse supplier.
In October, Ken Ampy attended the Money20/20 conference in Las Vegas. Money20/20 is the world's largest conference for ideas, connections and deals in Payments and Financial Services. FinTech is the fast emerging industry around new technologies and innovations that aims to compete with traditional methods in the delivery of financial services.
Ken attended the conference on behalf of the Virginia Credit Union where he serves as a board member.