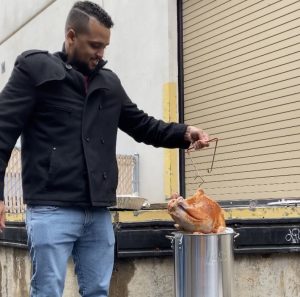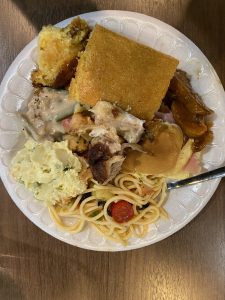 Every year for Astyra's Thanksgiving Potluck, the newest employee gets the honor of deep-frying our turkey.
David was hired in September, giving him the 2019 turkey fryer title. He enjoyed taking part in this tradition even though his shoes were ruined from the splashing oil!
When the turkey finished frying, the Astyra family gathered around a large table and enjoyed the homemade dishes together. The office closed early with full bellies and grins as our staff left for the Thanksgiving break!