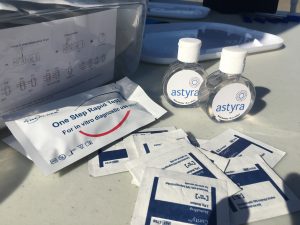 We're proud to announce Astyra is providing free COVID-19 antibody testing!
If you're interested, be on the lookout for announcements of our future designated testing days then come visit our internal office at your scheduled time.
We will have a registered nurse onsite who will administer a finger prick test. The results are rapidly collected and typically available within 15 minutes.
We're happy to provide this service to our community and plan to continue offering it throughout the pandemic.