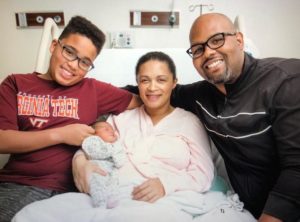 Staffing Manager, Dionne Dow and her family welcomed their daughter Nina-Aubrey this month. She weighed seven pounds and four ounces and was 21 inches long.
Nina-Aubrey is constantly watching and learning when she is awake. She loves to look at ceiling fans (on or off) and coos to the sound of Roy Ayers' and her big brother, Nico, playing his saxophone.
She goes walking with the family pet each day and has visited her Astyra family a few times!