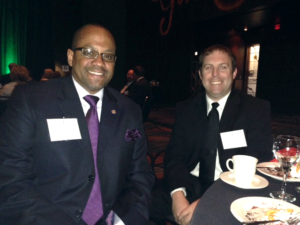 Ken Ampy, Lee Rattigan and Melanie Parrish attended RichTech's 20th Annual Richmond Technology Awards Gala on May 13, 2015, at the Greater Richmond Convention Center.  
RichTech serves to promote the region as a technology center and provides a vehicle for addressing the needs of Central Virginia's dynamic technology community.  
As an IT staffing and consulting company, Astyra has been a member of RichTech (Richmond Technology Council) since 2010.  
This annual event recognizes and celebrates the achievements in Richmond's technology community.