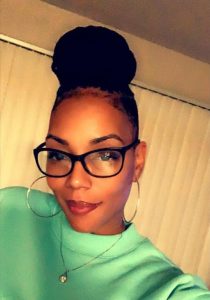 Customer service has always been my passion, even when I didn't realize it. Every position that I have acquired throughout my career has encompassed some form of customer service. Even now, I am a Customer Service Associate at Magellan. My name is Melita Cammack and this is my story.
When I was sixteen, my first job was a crew member at McDonald's. I
was extremely excited about what I thought was going to be a fun-filled cashier position. Sadly, my contribution was mopping the lobby every hour. Needless to say, my career there lasted one weekend.
Growth and experience altered my mindset. Having to interact with people of different backgrounds changed my outlook on how I approach situations and perceive others. I believe genuine compassion is a key asset in the customer service field and in everyday life.
Outside of caring for customers and their needs, I have four beautiful children and a granddaughter so my instinct is to care. I always want others to feel loved and appreciated. That is just who I am, and I know that is what makes me great at what I have contributed my life to doing.
It's just who I am.