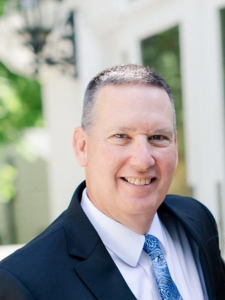 This quarter's Contractor Spotlight goes to Gary Townsend!
Gary is an IT Project Manager at the Pennsylvania Department of Transportation (PennDOT) in their Network Division (Server Farm). He now has over 3 years of experience in IT project management because of this role with Astyra and is a proud member of our Astyra family!
Gary has spent much of his career working in the U.S. defense industry on products and projects to protect and enhance the capabilities of the warfighter. In addition, his career includes many years as a business owner, a direct employee, and a consultant/contractor, giving him a unique perspective on the needs and concerns of both employers and employees.
During his childhood, Gary's father worked for Westinghouse and had the opportunity to relocate the family to Colorado and California before returning to their hometown of Baltimore. After graduating high school, Gary studied Electrical Engineering at the University of Maryland College Park (Go Terps!). He started his career in the field but soon caught the software bug and decided to transition into computer software development, first as a software developer and later as a senior software project manager.
Gary met his wife of 38 years while living and working in the Hunt Valley Maryland area. They moved to the York Pennsylvania shortly after getting married and have been there since. They have one daughter who is married and recently gave birth to her own daughter.