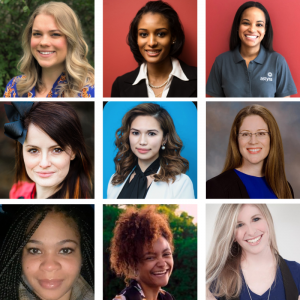 Women's History Month is a time to honor and celebrate women who have made an impact to society through their words and/or actions. While we're extremely grateful for the many women who have paved the way and allowed us the right to work especially in an office together, we want to recognize our own Astyra women.
We each bring a different skillset, personality and outlook to our work in a way that creatively designs how our our office runs. We work hard and play harder. However, two of our most influential women have been at Astyra for over a decade now and it's likely that you'll recognize their names.
For the past 13 years, our Vice President of Operations, Melissa, has dedicated her efforts to managing our Human Resources department throughout her various roles. She has trained many current and past employees, acted as the mediator for Astyra and other companies and done everything operations related that you can imagine!
Our Account Manager, Mary Alice, has been with us for 11 years and juggled multiple positions. She has worked as our front desk office admin, managed some Information Technology tasks and now connects us with companies throughout the United States!
We're happy to have these two and the rest of our Astyra ladies on our team. We hope to continue to enjoy all that they have to offer!
Who is a woman that you think deserves recognition this month and why? We'd love to hear about other women making a difference!