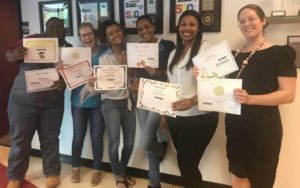 As a fun bonding activity in the office and to recognize our staff, we held a company awards ceremony.
Throughout the week, we casted our votes for categories such as Loudest Sneeze, Best Dressed and Most Likely To Survive The Hunger Games.
The results were shocking to our CEO Ken who doesn't believe he has the messiest desk!
We continued to learn more about ourselves and each other by taking a 
personality test
. Although some of us are in similar categories, we have a few rare personality types too!
Our belief is that by gaining a greater understanding of one another, we function better as a cohesive team.