by Melissa Silver and Lee Rattigan
---
Vice President of Operations,
Melissa
, and her husband,
Scott
, welcomed their first born,
Enzo
in September. He weighed 7 pounds and 7 ounces at birth.
Enzo enjoys tummy time and looking around. He loves the company of his family, but his most favorite thing of all is his pacifier!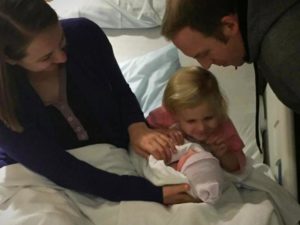 Our Director of Fulfillment,
Lee
, and his wife,
Sarah
, welcomed their second daughter
Naomi
in November. She weighed 7 pounds and 11 ounces.
Naomi is an alert and happy baby, her older sister Hannah loves being a big sister.
We're excited to hear about the new adventures that both families will experience!