04/2018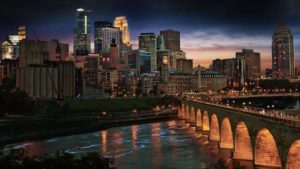 ---
Astyra founders Ken Ampy and Sam Young traveled to Minneapolis mid-April for an InterCity Visit (ICV) with ChamberRVA.
Like previous visits in recent years to places like Pittsburgh, Denver and Austin, they found the trip to Minneapolis to be very engaging.
The InterCity Visit allows for leaders from the Richmond region to visit a peer city to hear about great initiatives and generate meaningful dialogue in the hopes of bringing about change in RVA.
These three day agenda packed trips have directly resulted in the implementation of many RVA initiatives, businesses and programs.
Now on his 10th ICV, Ken chose the innovation track while Sam, on his 8th trip, chose the public housing track.